Land, sea and city scapes
You can order these limited-edition prints, signed by the artist herself – that's me, Susan Parry.
MIST ON THE WATER, INDIAN'S HEAD, SADDLEWORTH.
Watercolour, pen and sepia ink.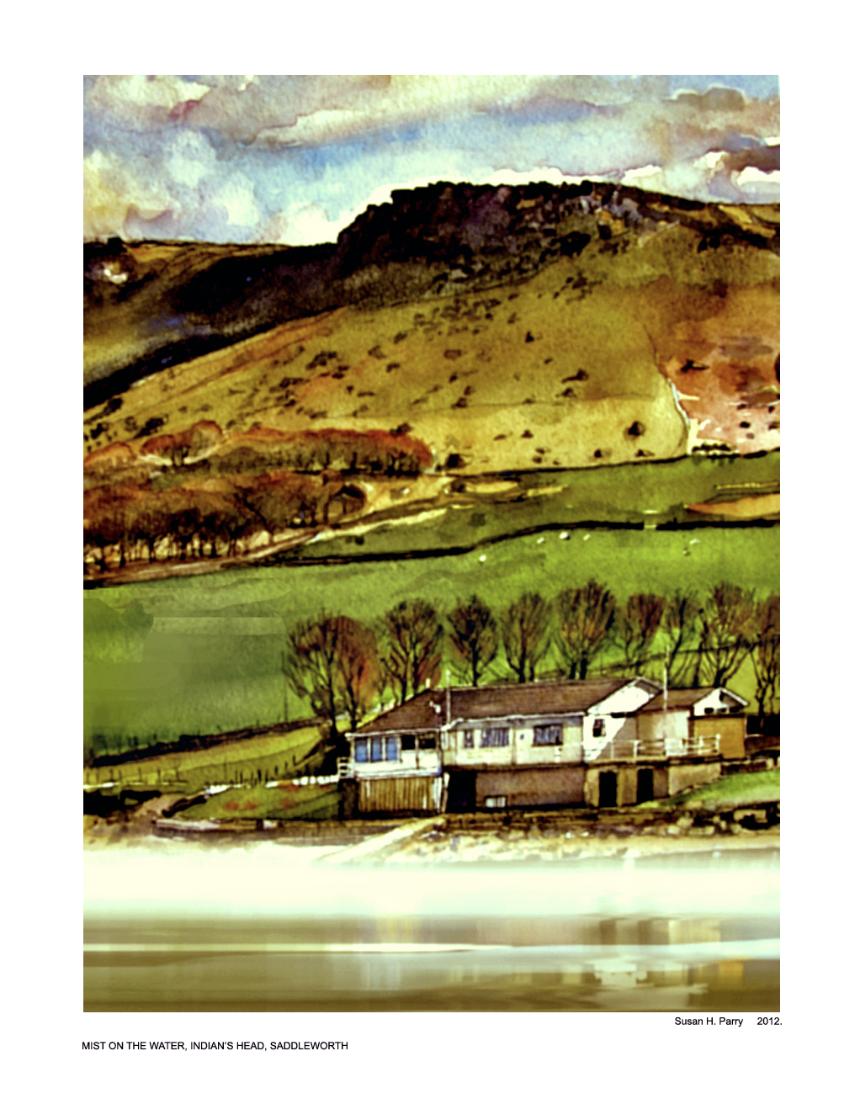 THE WATERPARK, CHORLTON.
Watercolour, soft pencil, pen and ink.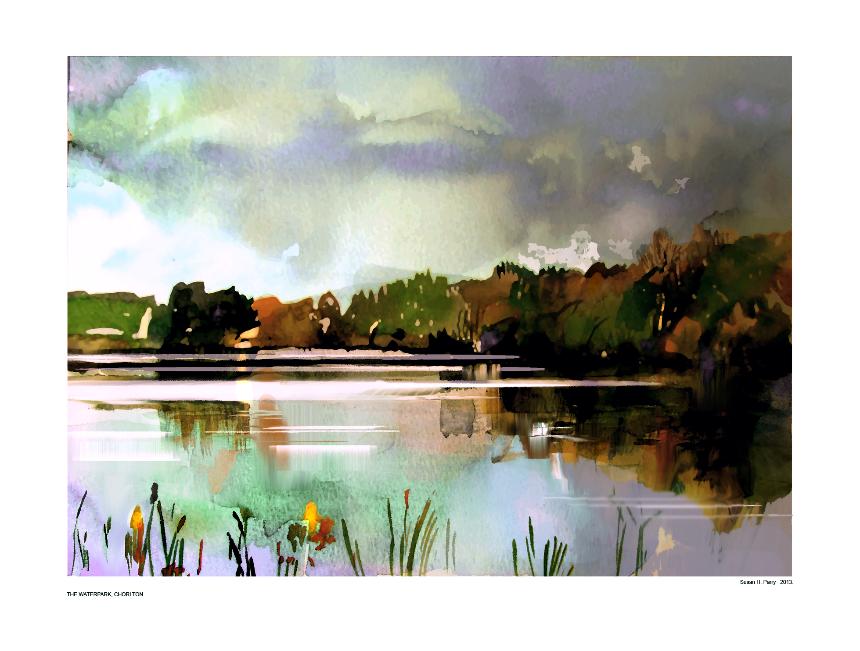 THE TRAM NOW ARRIVING, ST. PETER'S SQUARE, MANCHESTER.
Watercolour, pencil, pen with sepia ink.